Executive Board Position
---
---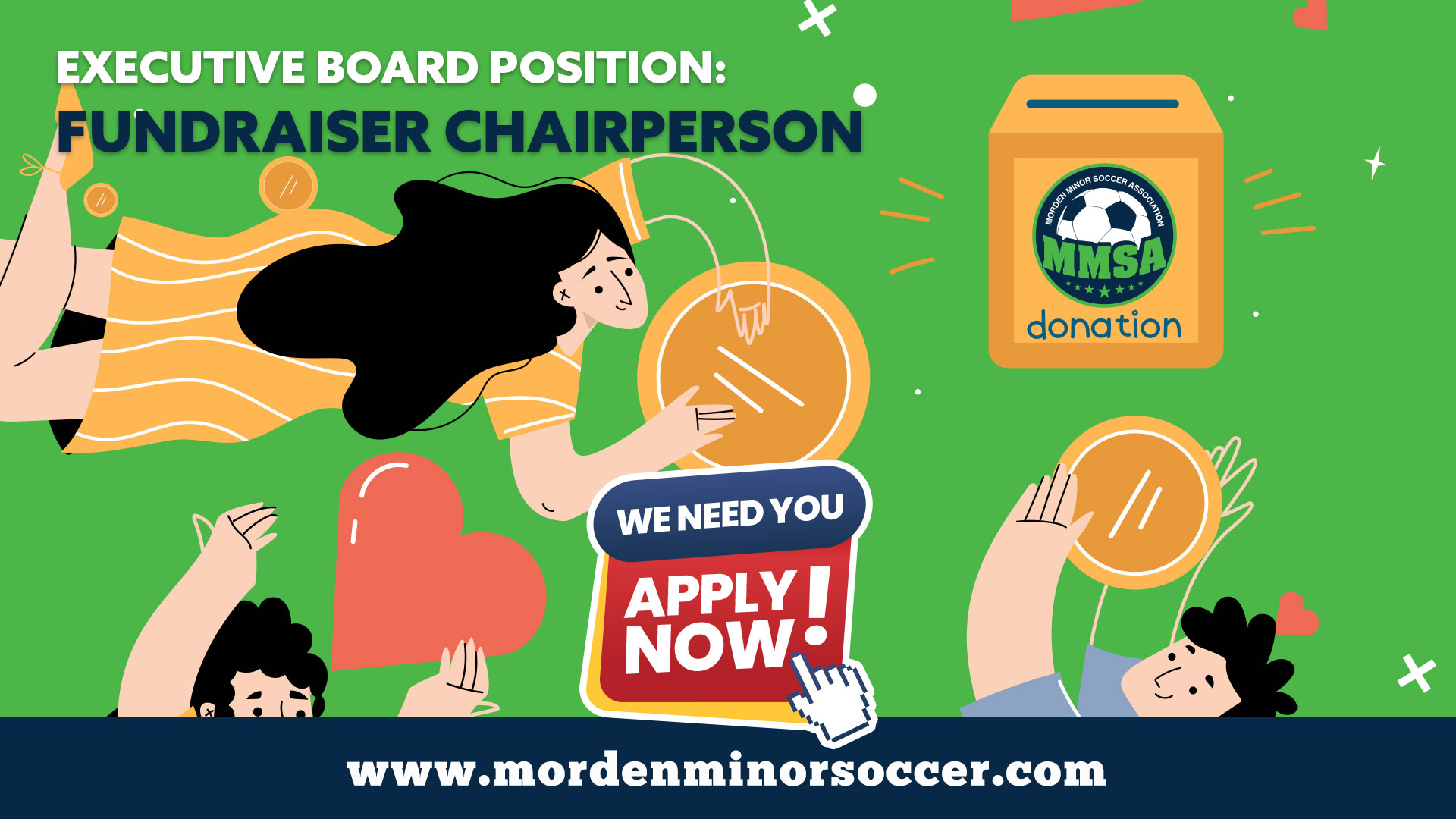 ---
The Morden Minor Soccer Association (MMSA) is seeking a highly motivated and organized individual to join our executive board as the Fundraiser Chairperson. The Fundraiser Chairperson will be responsible for leading and coordinating all fundraising efforts for the Morden Soccer Association Inc., including the recruitment of fundraising committee members.
Responsibilities
Develop and implement a comprehensive fundraising plan to support the financial needs of the MSA.
Collaborate with the executive board to identify fundraising goals and priorities.
Research and identify potential fundraising opportunities, including grants, sponsorships, and community events.
Build and maintain relationships with donors, sponsors, and community partners.
Oversee the planning and execution of all fundraising events, including coordinating volunteers, securing event sponsors, and managing event logistics.
Develop and manage the MSA's donor database, ensuring accurate and up-to-date records of all donors and donations.
Provide regular reports to the executive board on fundraising progress and results.
Work closely with the Treasurer to ensure proper tracking and management of all donations and fundraising revenue.
Recruit and liaise with fundraising committee members to assist with fundraising efforts.

Qualifications
Strong organizational and project management skills.
Excellent communication and interpersonal skills.
Previous experience in fundraising, event planning, or nonprofit management is preferred.
Ability to work independently and as part of a team.
Passion for youth sports and community engagement.

The Fundraiser Chairperson will serve a two-year term on the executive board, with the option for reappointment. This is a volunteer position, but the MSA will provide support and resources to help the Fundraiser Chairperson succeed in their role. If you are interested in applying for this position, please submit your resume and a cover letter outlining your qualifications and interest in the role.